Bad credit doesn't have to stop you from being able to finance an engagement ring for your beloved partner. When the time is right, there is no time to wait. You must find a way to get the "ring of her dreams" and pop the question, before it's too late. You need to let her know that she's the one for you, and credit problems shouldn't keep that moment from the both of you.
If you found the one, now it's time to find the right ring. Credit problems can keep you from accessing certain financing options, but don't give up hope. There are many private financing methods out there that can help you finance a beautiful engagement ring for your girlfriend.
Here are some ways you could finance an engagement ring:
Credit Cards for Bad and No Credit Borrowers
There are credit cards available for borrowers with bad and no credit. Most are on a secured borrowing premise, meaning you have to give a deposit for the amount you plan to borrow. That's not helpful, but there are a few cards that work for borrowers with bad credit, supposing the borrower has sufficient income. If you hold a good job, it would be a good idea to consider these cards. You can use your income to qualify, even if you have poor credit.
In-Store Financing Programs
A customer might be able to use an in-store financing to buy an engagement ring. An in-store financing program extends credit for the amount of the purchase. This might be done with the store as a lender, or through a third-party lending company. If the store is lending, you have more freedom to negotiate your eligibility. You can discuss your matters in front of a real person and explain any reasons you might have qualification hiccups in your application. For example, your self-employment income might not work through traditional financing, but an in-store financing manager could bend the rules for you.
Private Loans for Bad Credit Borrowers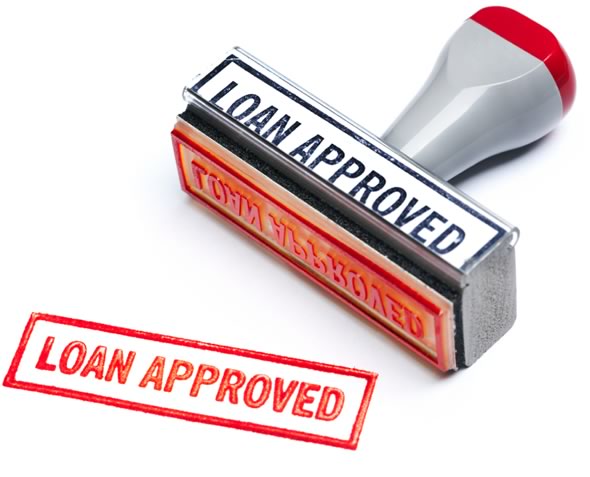 Borrowing from a private lender isn't difficult for those with a good job and no history of credit problems. But, if you have a history of defaulting on debts, it could become difficult to qualify. Private financing for bad credit borrowers also comes with much higher interest rates and other borrowing fees. One can expect to pay a fair bit more when financing through a bad credit private loan for an engagement ring. Those with heavy debt loads might want to steer clear of this type of financing, given the high cost the interest carries.
Payday, Instant Approval Loans
If you must borrower, but no other options work, a payday or instant approval loan might be your only solution. This comes with an extraordinarily high interest premium. As such, it's never a sensible idea to finance an engagement ring with a payday or instant approval loan. Instead, one could look at such financing as a solution for paying the last of the balance for a ring put aside on layaway. This serves as a way to get the ring a little quicker, which would be highly important if you risk missing the deadline for your pre-set proposal plans.
Conclusion: How Can a Bad Credit Borrower Finance an Engagement Ring?
Financing an engagement ring is never impossible, but the traditional financing avenues are only acceptable options for certain borrowers. Going an extra few steps to finance an engagement ring for your partner is always worth the battle. But, don't go an extra mile to make it happen overnight, as you could end up so in debt you won't afford the wedding!
With that said, each of these financing methods are possible options for someone looking to finance a ring on the fly. These quick solutions all come with costly interest premiums, but that's what you can expect when borrowing with bad credit. It might be sensible to wait till your credit improves, or to save up money to buy a ring outright. Further, you could consider buying from a store that lets you put an engagement ring on layaway, as you can save towards a specific ring.